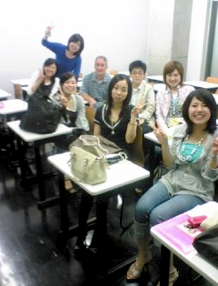 The very first ESS meeting was held in May of 2008.

Come and join us.
The SUAC English Speaking Society was established in May of 2008.

The SUAC ESS hopes to afford students opportunities to use English in a variety of Academic and Social activities. To find out what is happening at ESS check out the
SUAC ESS Blog
.

To participate in online discussions and enter the ESS members area check out the
SUAC ESS Forum
.

All students are free to join us for a meeting.


Time
: Wednesdays at noon. Bring a lunch and chat in English.

Place
: Room 232 North Building


Calendar of Events
Hungry for more English? Join us for lunch at the
English Cafe
.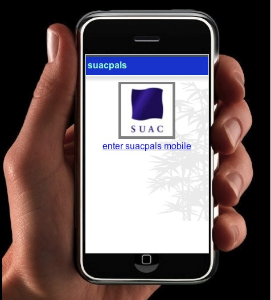 Don't have a QR Code reader? Get one:

On the Mobile Web - Go to www.i-nigma.mobi on your mobile. i-nigma will automatically identify your handset type, download and install i-nigma.

OR
Access the site on your mobile phone at:
http://winksite.mobi/pals/suacpals